GE Upcoming Engineering Freshers Recruitment Jobs 2020 As Trainee Engineers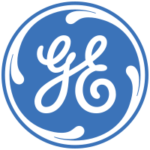 Website General Electric
GE Upcoming Engineering Freshers Recruitment Jobs 2020 As Trainee Engineers
About General Electric :
General Electric Company (GE) is an American multinational conglomerate incorporated in New York City and headquartered in Boston. As of 2018, the company operates through the following segments : aviation, healthcare, power, renewable energy, digital industry, additive manufacturing, venture capital and finance and lighting. Wikipedia
Program type: Full time
Job Role:  Trainee Engineer
Experience :  Freshers
Job Location :  Bangalore, India


Job Description : 
Field Service Engineer is responsible for the delivery of Services for GE Healthcare products, ensuring that systems are available to use to our customers and comply with the performance, quality, safety specifications and local regulatory requirement, as defined by Wipro GEHC.
 Job Responsibilities :
The trainee will work closely with the Installation Engineer, who is responsible for the




implementation of GE Healthcare products, ensuring that installations are completed in a timely and quality manner in accordance with defined goals and milestones.

Installation engineer will discuss GE Healthcare products and provide industry relevant examples with clients and other team members as well as understand and effectively communicate the clients' needs.

Installation engineer is responsible for independent client presentations, training, testing and live date activities for one or more customer accounts, accomplishing these responsibilities with a high degree of independence.

Installation engineer must be able to develop an effective working relationship with the client and the installation team members and must demonstrate a high level of composure, professionalism, and knowledge of healthcare business environments.

Carry out all the administrative work related to documentation, report submission a supporting customer on regulatory compliance.
Qualification / Requirements : 
Aspiring candidates who have completed a bachelor's Degree in Electrical / Electronics/




instrumentation/Biomedical will be considered.

Will closely work with the Installation Engineer to lead a customer through all aspects of GE processes.

Result oriented, willing to travel and demonstrate outstanding customer-centric behaviour

Must be able to work well within the team and effectively communicate with team members and with all levels within the client organization.

Registration Process :
1. Visit below link by clicking on "APPLY NOW"
2. Visit the official General Electric website and apply.

Apply Before the link Expires for GE Upcoming Engineering Freshers Recruitment Jobs 2020 As Trainee Engineers
Keep Visiting for more Walk In Jobs & Off Campus Recruitment 2020 !
Siddhesh Lad is a passionate blogger by heart. Founder of Freelancer Siddhesh Lad helping Business, Companies, Individuals Grow by providing various Digital Freelance Services worldwide. Also helping IT fresher find jobs by Job Portal.
"Work Hard for Long You Will Succeed But Stop Working Hard If You Don't Achieve Success Because It's Time to Change The Path".