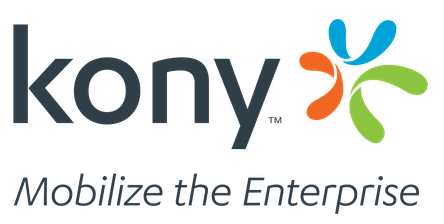 Kony Hiring Recruitment Jobs 2020 As Experienced Salesforce Developers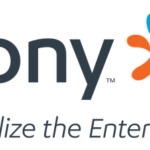 Website Kony Inc.
Kony Hiring Recruitment Jobs 2020 As Experienced Salesforce Developers
About Kony :
Kony Inc, a cloud-based provider of mobility, omnichannel and internet-of-things systems and services, is based in Austin, Texas with over 1600 employees worldwide.
Founded in 2007 the then-Orlando-based company released its first product, the KonyOne Platform in 2009. In 2012, Kony acquired Australian SAP consulting company Sky Technologies.
Kony operates out of 11 offices in the US, UK, Germany, The Netherlands, Brazil, Mexico, India, Hong Kong, and Australia. Wikipedia
Program type : Full time
Job Role : Salesforce Developers 
Experience :  7 yrs Experienced
Job Location :  Hyderabad, India


Job Description : 
Kony is looking for a Associate Technical Lead to drive excellence and delight our internal Employees by building world class applications that will improve the productivity of each employee.
If you are the kind of person who loves creativity, innovation and challenges, then this could be your dream job!
Responsibilities :
In this role, you will be closely working with an Onsite Program Manager and as well as the VP of Human Resources on daily basis. You will be responsible for managing the operations of a small IT Application Development area focused on Salesforce.com and Mobile app development. As needed, you might also be involved in other development activities.

You will work with cross-functional teams to address business needs within HR and Finance Operations, ensuring business requests for application development services are understood, prioritized and addressed. You will assign work and drive execution on feature deliverables, while tracking the project milestones and reporting them on regular basis.

You will bring to the table at least 7 years of experience leading Salesforce projects in various technologies and domains. Your familiarity with Lightning, Web Services and mobile application development, proven track record in delivering successful applications, and experience working with direct business users, will set you up for success in this position.

Mobilizer Duties :
Here at Kony, employees are MOBILIZERS – someone who acts and inspires to build a digital world. Being a mobilizer means that we realize that our impact goes far beyond our job function. We're a global company with a local heartbeat. We have over 1500 mobilizers across the globe, but we emphasize making time for local service and volunteer events through our company-sponsored and individual initiatives. Connecting with people is a part of all we do—from apps to volunteer events.
Registration Process :
1. Visit below link by clicking on "APPLY NOW".
2. Visit the official Kony website and apply.

Apply Before the link Expires for Kony Hiring Recruitment Jobs 2020 As Experienced Salesforce Developers

Keep Visiting for more Walk In Jobs & Off Campus Recruitment 2020 !
Siddhesh Lad is a passionate blogger by heart. Founder of Freelancer Siddhesh Lad helping Business, Companies, Individuals Grow by providing various Digital Freelance Services worldwide. Also helping IT fresher find jobs by Job Portal.
"Work Hard for Long You Will Succeed But Stop Working Hard If You Don't Achieve Success Because It's Time to Change The Path".