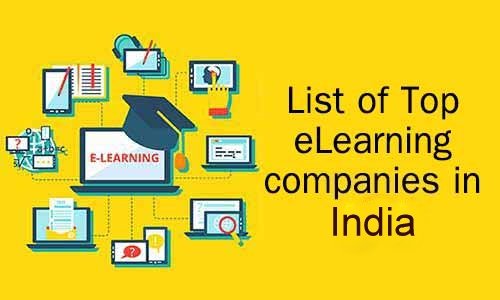 List of Top eLearning Content development companies in India
(Last Updated On: May 22, 2020)
Hello guys, welcome to my blog. I am back with another list of Top eLearning companies in India providing various e-learning products and services, such as e-learning Videos,  LMS solutions, e-learning courses, custom e-learning content development, articulate course development, and mobile application development, etc.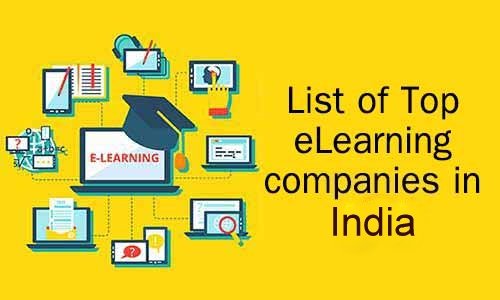 Check out my Elearning Video Animation Services and Samples – e-Learning Video animations and Whiteboard Animations 
India Elearning Companies Name

Companies Location

eLearning Companies Website

Shezartech
203, Second floor, Shreya House,
301/A Pereira Hill Road, Andheri East, Mumbai, Maharashtra 400099
 www.shezartech.com
G-Cube
2nd Floor A-154/A, near TCS, Sector 63, Noida, Uttar Pradesh 201307
www.gc-solutions.net
Zeus Learning
402, Tower B, Peninsula Business Park, Ganapatrao Kadam Marg, Lower Parel, Mumbai, Maharashtra 400013
www.zeuslearning.com
eNyota Learning Pvt. Ltd
C-1, 3rd Floor, Nyati Millennium, Survey No. 209, Near Dattamandir Chowk, Viman Nagar, Pune, Maharashtra 411014
www.enyotalearning.com
Upside Learning
Punakar Complex, Survey No-117, 1st Floor, Opposite Popular Nagar, Bangalore, Warje, Pune, Maharashtra 411058
www.upsidelearning.com
MPS Interactive
MPS Limited, RR Towers, Super A, 16/17, TVK Industrial Estate, Guindy, Chennai – 600 032
www.mpsinteractive.com
Genpact
Sector 53, Gurgaon – 122002 Haryana, India
www.genpact.com
Check out my blog on Why use Video animations in your eLearning Courses?
So this was the list of top eLearning content development companies in India
If you want to be a part of our list of eLearning Companies in India – Contact me
I provide Video animation services for eLearning courses, intros, explainer videos, etc checkout my portfolio.

Also Checkout my last post on e-learning companies in Mumbai India
Siddhesh Lad is a passionate blogger by heart. Founder of Freelancer Siddhesh Lad helping Business, Companies, Individuals Grow by providing various Digital Freelance Services worldwide. Also helping IT fresher find jobs by Job Portal.
"Work Hard for Long You Will Succeed But Stop Working Hard If You Don't Achieve Success Because It's Time to Change The Path".