(Last Updated On: December 6, 2019)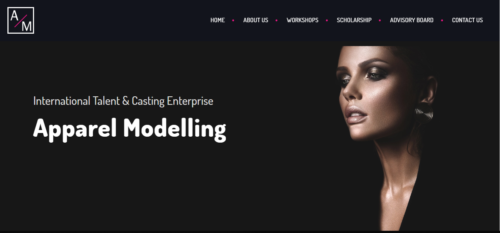 ApparelModelling - Modelling Agency California
This website is designed by me keeping in mind the requirement and budget of the client and also according to google search engine friendly rules, which client loved and appreciated!
About ApparelModelling :

ApparelModelling of San Fransisco  proudly continues to serve the mission of our original founders. We provide valuable and affordable acting workshops and modeling workshops to actors and models where we teach students all about the business of the modeling and acting industry and how to become a success.
Siddhesh Lad is a passionate blogger by heart. Founder of Freelancer Siddhesh Lad helping Business, Companies, Individuals Grow by providing various Digital Freelance Services worldwide. Also helping IT fresher find jobs by Job Portal.
"Work Hard for Long You Will Succeed But Stop Working Hard If You Don't Achieve Success Because It's Time to Change The Path".