Website Design & Development Services
I am freelance website designer and developer in mumbai ,as you know website is the most important component of your company's marketing plan. It's the central hub for your messaging and content marketing efforts.
As website design and development technology has progressed over the years, you now have more digital marketing tools than ever before. All other marketing materials should support and drive traffic to your website.
Social media, blogs and mobile allow businesses and nonprofits to easily target and convert users by driving them to a well-designed website with a positive user experience or UX.
I work with you to develop a user experience which delivers value to your audience. Value means repeat visits and referrals via social media and other channels. Using my years of experience and research, my freelance services are customized to help you achieve your website designing and marketing goals. Along with web designing services in India ,I also provide 2d  explainer animation services and whiteboard animation services for your business needs in mumbai and all over india
Static & dynamic Blog & Websites
Cost effective, affordable websites
Professional Business Website
Responsive & mobile friendly website
Our Web Designing Process :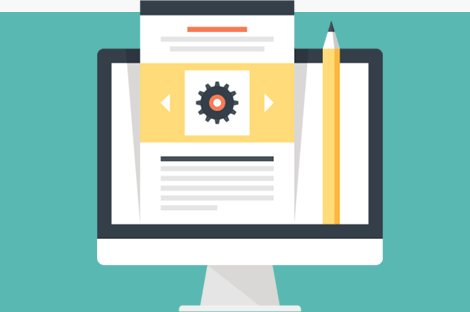 HTML and Cascading Style Sheets (CSS) are the foundation of all our web design projects. It's of utmost importance that every site we develop be well organized, using the latest HTML and CSS standards. The W3C standards we use ensure a good user experience, as well as lay the groundwork for optimal search engine exposure.
We offer the following services under our HTML/CSS development:
W3C compliant HTML/CSS
Semantic Coding for SEO
PHP Website
Html & CSS Websites
Blog Design & Development
A Blog is a type of website or addition to a website that allows you to display and manage your content with regular entries written by your company and monitor comments posted by users. Blogs have increased in popularity over the years because they allow users to easily update content and apply that content to opt-in emails or social media campaigns.
They're a great source for keyword rich terms and can have a positive impact on your website's search engine optimization or SEO. Blogs via content marketing have become an invaluable part of any digital marketing strategy.
We work with the follow open source Blogs:
->  Wordpress
->  Blogger
Social Media Integration
Social Media tools are easily accessed and abundant making them popular but also misunderstood. Proper planning is still required. The use of tools like Twitter, LinkedIn, and Facebook can enhance your marketing efforts, with your website acting as your central marketing hub. The content posted with these tools can also be integrated into Blogs and RSS feeds, automatically streamlining your content development efforts.
Content Development and Content Marketing
One of the most important parts of a website is the content. We provide web content development services such as site map development, content planning, writing, editing, and keyword analysis.
Content marketing is a crucial piece to any digital marketing campaign. Successful digital marketing plans are only as great as the content you produce and the tools used to produce it. Content marketing requires a steady stream of fresh content. You need a content management system (CMS) like WordPress or Drupal to keep pace with the fast-moving world of marketing today.
Website Maintenance Service
Another service we offer our clients is website maintenance. Through this service, we're able to provide you with recommendations to reach your marketing goals, make simple text updates as well as add additional pages of content to help in your SEO efforts. We provide this service to all new and existing clients even if we didn't develop your website.
Our maintenance services include:
Website content updates
Landing or splash page design
Website expansion

Design callouts and featured products
Design banner/button ads
Email newsletter templates

Website audits

Search Engine Optimization Audits
Usability Audits
508 Compliance Audits

Hosting plan analysis
Web design services for various business segments :
I offer creative freelance website design to several business segments such as
Management Institutes
Event Management Institutes
Quality Consultants
InfoTech Companies
Chemical Companies
Surgical Companies
Scientific Companies
Film / Media Companies
Fire Extinguishing Manufacturers
Handicrafts Dealers
Fruits and Vegetable Exporters
Pest Controllers
House Keeping / Maintenance
/ Cleaning Companies
Household Equipments
Manufacturers
Insurance Agents
Educational and Pre-Primary School
Tours and Travel Companies
Ganpati and Theme Decorators
Doctors and Medical Practitioners
Export Houses
Pharmaceutical Companies
Clothing, Apparels and Accessories
Special Economic Zone Sites
Designed Bags and Garments
Metal Scrap Exporters and Importers
Social Welfare
[Child Welfare and Counselling]
Hypnotherapy Practitioners
Real Estate Developers and Agents
Service Tax Consultants
Shipping Clearing & Forwarding Agency
Financial Consultancy Firms
Residence / Commercial Parks